Our Story
From the initial plantings more than 30 years ago, Flowers Vineyards & Winery has been inspired and defined by the Sonoma Coast.
Among the first to see the potential for growing world-class Pinot Noir and Chardonnay along the fog-shrouded Pacific Ocean, we have refined our understanding of our estate properties with each passing vintage. Sometimes referred to as the "far" Sonoma Coast, our rugged, windswept vineyards represent extreme viticulture in the pursuit of crafting wines representative of time and place.
Working in agricultural isolation on the edge of the coast, just north of the town of Jenner, is done with a very specific goal in mind…to present a pure expression of one of the world's truly exceptional places to make wine. Our organic practices emphasize our approach as stewards of the land, resulting in healthier vines and higher quality soils. Our commitment to stewardship along with our organic and biodynamic farming practices have been unwavering constants of our winemaking philosophy since our inception.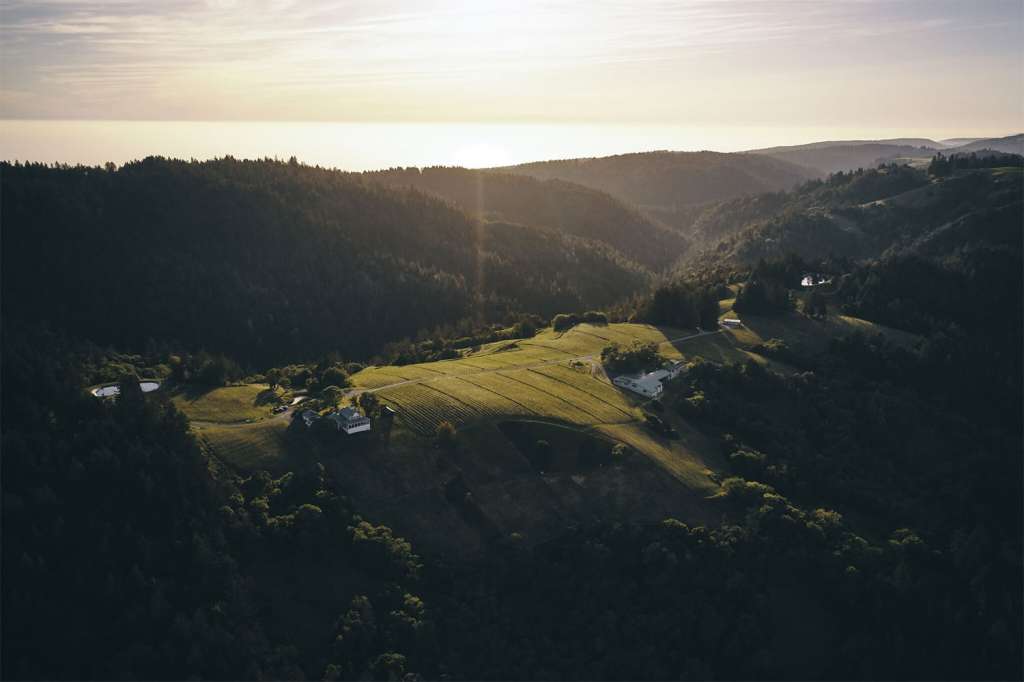 First planted in 1991, Camp Meeting Ridge is our flagship estate vineyard and the source for Camp Meeting Ridge Chardonnay and Camp Meeting Ridge Pinot Noir. Situated a mere two miles from the ocean at nearly 1,500 feet, its fruit combines elements of chilly coastal weather and mountain character. Perched on a knoll above the fog line, its carefully contoured vine rows bask in sunshine throughout the growing season while the ambient temperatures remain cool.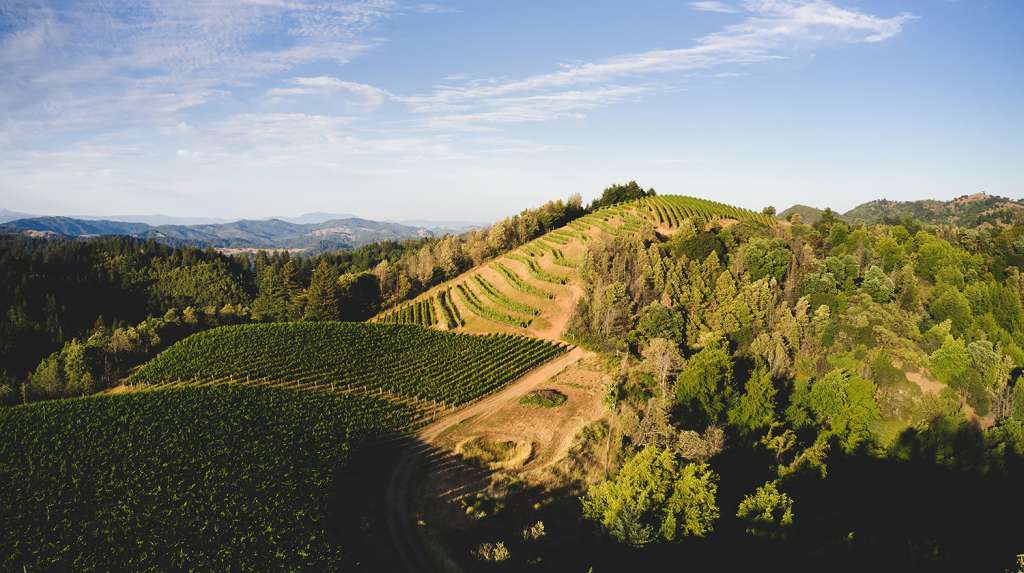 Recognizing the potential of another remarkable site even closer to the water, 43 acres of Sea View Ridge were planted almost entirely to Pinot Noir in 1998. Over the years, it has been our custom to make a single Pinot Noir that tells the story of Sea View Ridge, but this is a wild and diverse place. In fact, it is more like a mosaic, a collection of vineyard blocks, draped over rugged ridges along the ocean. Each of these blocks has different traits, giving rise to wines with distinctive characteristics.